On August 11, 1982 we began as Stroh Resident Homes, serving 8 individuals with disabilities. New growth and changes occurred in 1997 when the agency ownership was passed on under the name Community Outreach, Inc. On January 1st, 2020 Melissa Albert and Tracy Brown who were long time employees purchased Community Outreach and the new agency Common Roots LLC was established.
Today we support over 100 people with disabilities to live, participate, and work more independently in their community. Several of these individuals live in their own homes with assistance from Common Roots staff, while others live in a host home with a person or a family in our community. In addition to our long history of providing quality, supportive homes for individuals, Common Roots also offers an employment services program to assist individuals with disabilities to get and keep meaningful jobs, as well as a community-based day program to help build strong connections with our community. Our day program service helps to teach and build positive interactions with those in our community as well as helping people explore new interests and activities. It is our endeavor to make a positive difference in the lives of people with disabilities.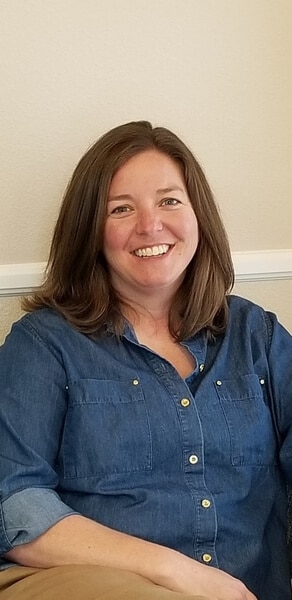 Tracy Brown
EXECUTIVE DIRECTOR/CO-OWNER
Tracy is a native Coloradan and has lived in Colorado Springs since 2000. Since 2001, Tracy has been working with the agency in a variety of settings which has led her to the position of Executive Director.
Tracy graduated with a Bachelor of Science degree in Human Rehabilitative Services from the University of Northern Colorado. Previous work experience with adults with developmental disabilities includes: Residential Program Director, Case Management, Employment Consultant, and direct care in both group homes and well as a Host Home Provider. Tracy has managerial experience as an Assistant Director working with teenage girls in a residential treatment facility.
She also enjoys taking in all the amazing things this incredible state has to offer, such as hiking, camping, backpacking, and many other great outdoor adventures. She also has a strong love for travel, music, animals, and loves spending time with her family.
Tracy is excited about her position as the Executive Director and is committed to helping the agency continue to grow in order to meet the needs of individuals with Developmental Disabilities in our community.
Melissa Albert
REGISTERED NURSE/CO-OWNER
Melissa has been a Registered Nurse for the agency since 1999 and is involved in the organization both as a nurse and a management team member. Melissa has been working with people with developmental disabilities for over 20 years.
Prior to completing her nursing degree, she worked in the field as an Employment Consultant, direct care staff in a group home, and Service Coordinator. Melissa completed her Bachelors of Science in Nursing Degree at the University of Colorado, Beth-El College of Nursing in 2000.
She has experience working in a hospital as a medical surgical nurse, as well as a telephone triage nurse for doctor's offices. Melissa and her two girls, Mia and Kayden, are big fans of Colorado and all there is to do here.
Her favorite hobbies include enjoying the great outdoors hiking, camping, backpacking, and snowshoeing to name a few. Her favorite and often read books are about women's rights and the hardships they face all over the world.
Melissa spent her childhood years living in several countries as a military child. Places overseas she has lived include Germany and Panama. Working to improve the quality of life for all people is her true passion!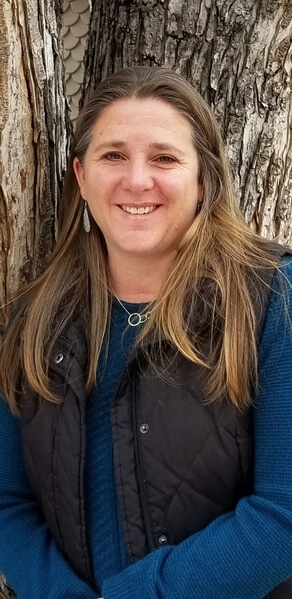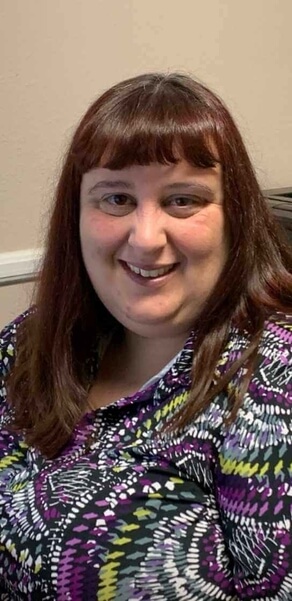 Tina Simpson
HUMAN RESOURCES AND BOOKKEEPING
Tina grew up in Pueblo West and pursued school finally obtaining her Accounting Degree from University of Phoenix in 2016. She comes to the agency after working as a bookkeeper for a grocery chain. She enjoys spending time with her 2 chiweenies Khloe and Karma and her 1 cat Buffy. Tina is always happy to attend concerts and spend time with friends. Playing board games and cards is a fun pastime for her.
Mary Gabaldon
QUALITY ASSURANCE
Mary Gabaldon, Quality Assurance Coordinator, has been with the agency since 1999. She brings to her job 30 years of experience working with people who have developmental disabilities. When Mary was 15, she started volunteering in her mother's Special Education class at Edison Elementary, where she found her calling.
She taught at Wasson High School in the Special Education department for 12 years. Born and raised in Colorado Springs she cannot imagine living anywhere else. Mary and her husband Ron enjoy glamping, fishing, and spending time with their beloved pup.
She is also a strong advocate for animal and human rights.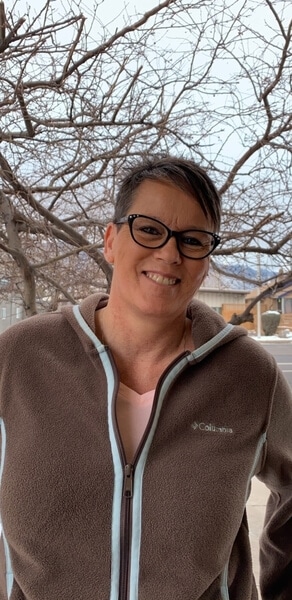 Katy Millhouse
SERVICE COORDINATOR
Katy grew up in sunny Southern California as one of three children in her family. After graduating high school, she moved up to Northern California where she attended Sonoma State University, where she graduated with a Bachelor's Degree in History in 2008.
Katy met her husband in the same year, and after she graduated, they moved to Colorado Springs which they now call home. Katy enjoys walking, hiking, traveling, and exploring new places with her husband, son, and dog.
Katy found her passion for helping others when she volunteered every summer at a camp when she was in high school, working with kids who were developmentally disabled and loved the experience. Katy joined the agency in December of 2009 as an administrative assistant and was promoted to Service Coordinator in October of 2012. She is excited about building her future with Common Roots.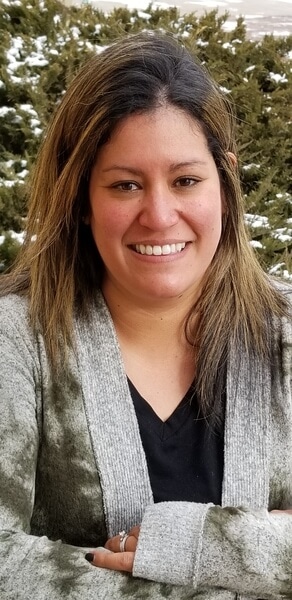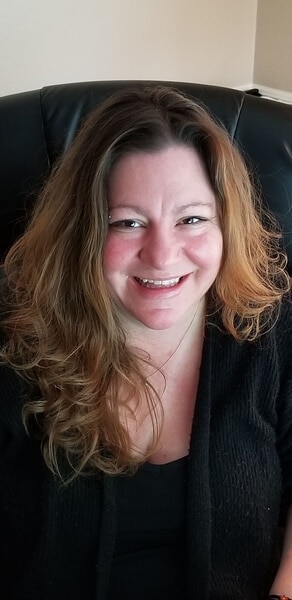 Vanessa Archibald
SERVICE COORDINATOR
Vanessa was born and raised in Colorado Springs. She started at the agency in 1999 and has worked with people with developmental disabilities for over 20 years. Vanessa graduated from USC in 2003 with her Bachelors in Social Work.
Vanessa has two children, a boy and a girl, with whom she loves spending time. She has taken dance classes for over fifteen years and enjoys the opportunity to dance. Vanessa and her family love camping, horseback riding, soaking in the hot springs, skiing, and being outside.
Vanessa appreciates a good laugh and listening to music. She also enjoys quiet time with good books of all varieties.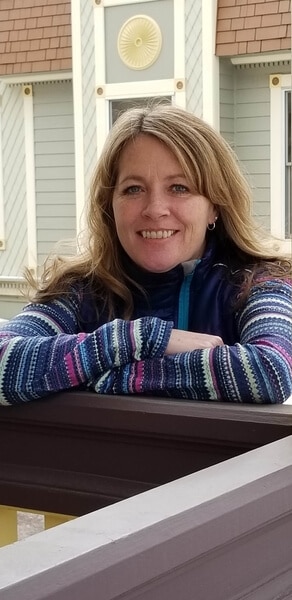 Rhea Stewart
SERVICE COORDINATOR
Rhea was born and raised in the small mountain town of Buena Vista, Colorado, and moved to Colorado Springs in 1999. Rhea graduated with a Bachelors in Psychology from the University of Colorado, Colorado Springs. She is a natural caregiver and has many experiences, both personal and professional, that have shaped who she is today, to include Applied Behavior Analysis therapy for children with autism.
She started at Common Roots in 2014 as a Community Liaison and is currently working as a Service Coordinator.
Rhea feels very blessed to be part of this incredible team and looks forward to continuing her rewarding career with Common Roots. She enjoys spending time with her husband, family, friends, and dog, Jasper.
Rachel Thompson
SERVICE COORDINATOR
Rachel was born and raised in Southern California before making her way to Colorado Springs in 1992. Rachel started with Common Roots in 2017. Her past experience in leadership, and with serving the public, has made her a great addition to our team.
When she isn't working, Rachel enjoys spending time with her daughter, Avery, and venturing out as often as possible to see what the State of Colorado has to offer. She also enjoys movies, a sunny patio with friends, and her dog, Mia.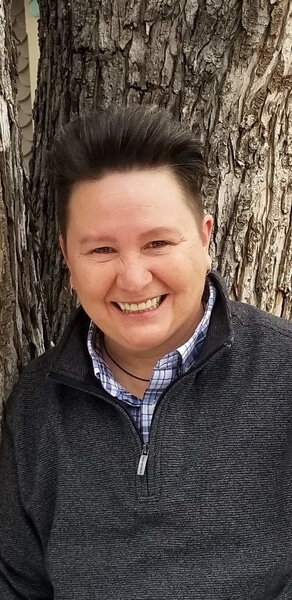 Karin Cowin
EMPLOYMENT SERVICES PROGRAM DIRECTOR
In 1997, Karin started working as the agency's first Employment Consultant, helping people get and keep jobs in the community. She loves to see people learn new skills and work at jobs they enjoy.
She has over 25 years of experience working with people with disabilities in various capacities, including employment, case management, respite, and education. Karin has also managed a restaurant and taught school. She earned a B.S. at Stephen F. Austin State University.
Karin loves reading, stamping cards, baking, and playing games. She and her husband also enjoy providing home to cats and kittens.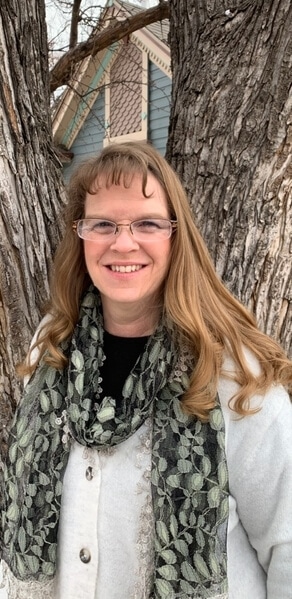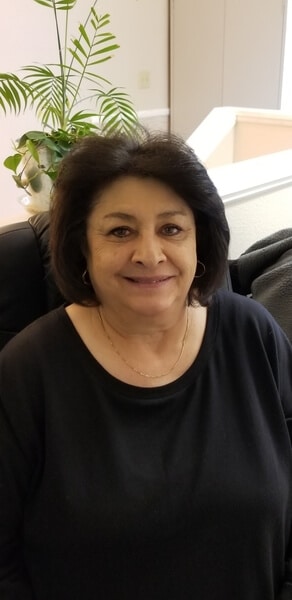 Grace Terrones
EMPLOYMENT CONSULTANT
Grace Terrones has 25 years of experience working with students and adults with disabilities. Prior to working for the agency, she worked for D-11 and D-20 with kids with disabilities in elementary, middle and high schools. She was also a Supported Lining Consultant (SLC) through The Resources Exchange (TRE).
She has worked with the agency in various capacities since 2006. Grace started out as a Transition Coordinator and helped oversee our Supported Living Services program. Currently, she is an Employment Consultant, helping people get and keep jobs.
When not working, she enjoys watching movies, fishing, and being with her grandchildren, family, and friends.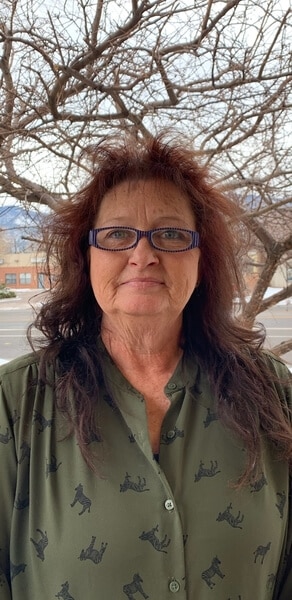 Donna Sambora
EMPLOYMENT CONSULTANT
Donna currently holds a degree in Criminal Justice and a Bachelor of Science in Sociology from Colorado State University in Pueblo. She has traveled the world as the daughter of an Air Force family and as a military contractor for the Department of Defense. She is also an advocate for animal rights.
Prior to joining the agency in 2018, Donna's experience includes work in Case Management supporting people with chronic mental illness and individuals with intellectual and developmental disabilities. She has extensive experience working with at risk adults and juveniles within the criminal justice system and working in the fields of physical security and law enforcement.
When Donna is not working, she enjoys riding ATV's, reading and spending time with her husband and 2 dogs.
Marcy VanEtten
DAY PROGRAM MANAGER
Marcy grew up in Colorado. She graduated from the University of Colorado in 1991 with a Bachelors Degree in Sociology and started her career in law enforcement in Denver. Marcy spent many years staying home and raising her two boys. Since her return to the Colorado Springs area in 2016, she has been dedicated to working with this amazing population of individuals with developmental disabilities. In her free time, Marcy enjoys movies, camping and jogging. She especially loves spending time with her family and friends.